WORLD No 7 Lee Zii Jia, Aaron Chia-Soh Wooi Yik and para-shuttler Cheah Liek Hou have been nominated for the Badminton World Federation (BWF) awards.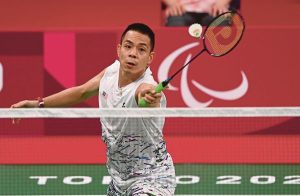 All England champion Zii Jia and Tokyo Olympic bronze medallists Aaron-Wooi Yik are among the nominees for the Most Improved Player of the Year award.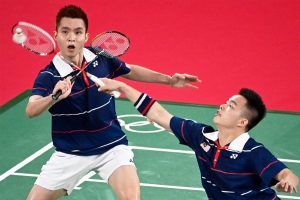 Others nominees are Thailand's Pornpawee Chochuwong (women's singles) and Taiwan's Olympic champions Wang Chi Lin-Lee Yang (men's doubles).
Liek Hou, who claimed the men's singles SU5 gold medal at the Tokyo Paralympics, is nominated for the Male Para-Badminton Player of the Year award.
Other nominees are India's Pramod Bhagat, Japan's Daiki Kajiwara, South Korea's Kim Jung Jun, France's Lucas Mazur and China's Qu Zimo.
In the main categories, Olympic gold medallist Viktor Axelsen surprises no one as he is nominated for the Male Player of the Year award alongside compatriot Anders Antonsen, China's Wang Yilyu and Japan's Yuta Watanabe.
Nominees for the Female Player of the Year award are China's Olympic gold medallist Chen Yufei, Spain's Carolina Marin, Taiwan's Tai Tzu Ying and Japan's Akane Yamaguchi.
The winners will be announced during the Bali leg of the BWF World Tour, which starts next week.
Kng Zheng Guan (2021) Four Malaysian shuttlers nominated for BWF awards, New Straits Times, 13 November Available at : https://www.nst.com.my/sports/badminton/2021/11/744984/four-malaysian-shuttlers-nominated-bwf-awards (Accessed : 16 Nov 2021)